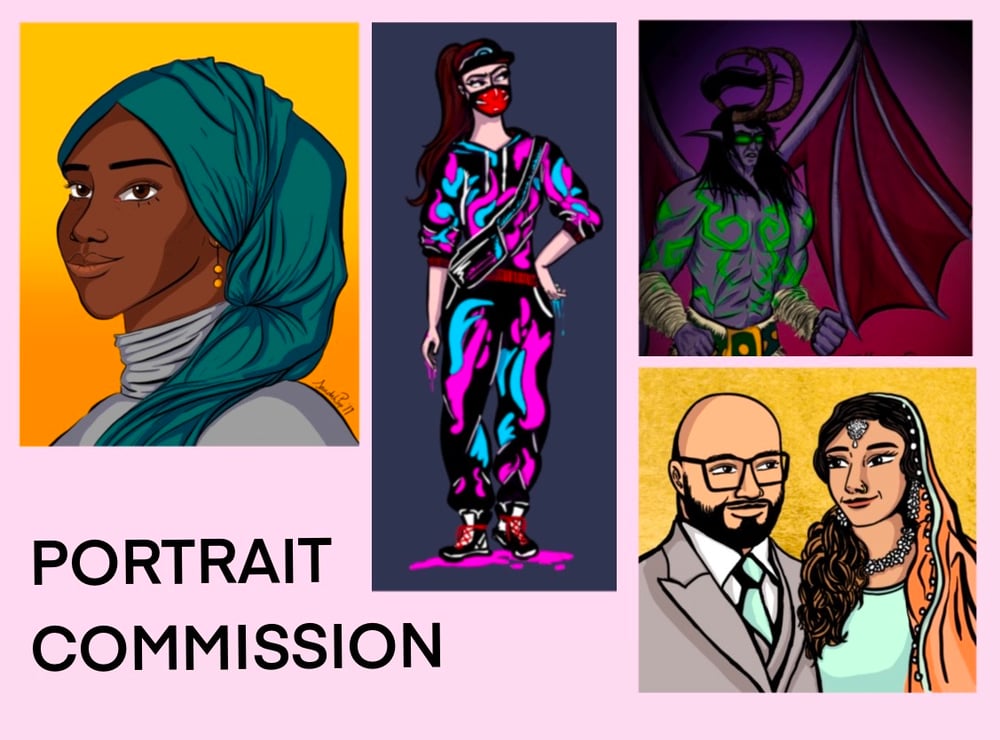 Have a special person or a favourite character you want drawn? Maybe you want a picture of your FFXIV or DnD squad or a new profile pic.
Currently, all commissions are produced and fulfilled digitally, with the final work being a JPEG/PNG/PDF as per your requirements.
There are 3 main options:
Portraits (Head and Shoulders) - £15
Bust (Head and chest) - £25
Full Body - £50
There is an additional £10 charge for each additional character which can be paid for by adding 'additional character' to your basket (e.g. 2 additional characters would require 2 'additional character' in your basket.
You will be provided with 2 drafts via email prior to the artwork being completed. If you have something specific in mind, great! Please leave it in the order notes and we can discuss how best to bring your idea to life.
There is also a specific 'Squad Portrait Commission' available for groups of 4+ characters
ALL ARTWORK IS FOR NON COMMERCIAL USE AND PERSONAL REPRODUCTION ONLY. For commercial artwork, please contact me at [email protected].
I will not draw any NSFW subject matter, but horror/ injuries are acceptable within reason. If in doubt, please contact me first. I reserve right to turn down a commission if deemed unsuitable and will refund the money.
PLEASE READ COMMISION INFORMATION TAB BEFORE ORDERING